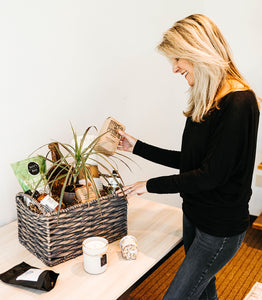 Luxury gifts crafted from the heart...
Thoughtful, high quality gifts that take the stress out of gift-giving!

We curate each gift basket/box with unique items that we feel people will actually use and enjoy for any occasion. Supporting local is a huge priority for us, so you will always see lots of amazing local products from other small businesses in and around our charming town of Bend, OR.

Please let us know what kind of gift you are in search of and fill out our order form below. We
are excited to be a part of making someone's day for you!!
GIFT BASKETS
Our gift baskets are curated with high quality, hand picked products that make incredibly thoughtful gifts for any occasion. Every basket is special and unique with varying products and prices ranging from $25-$350. Fill out the order form below to give us an idea on price and any specifics we'll need to know to make the perfect gift!
*Currently only available for local pick up in Central Oregon.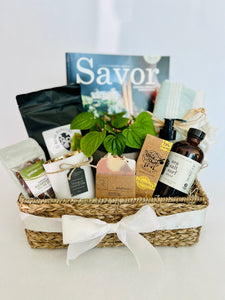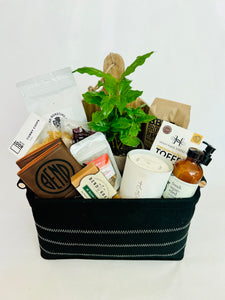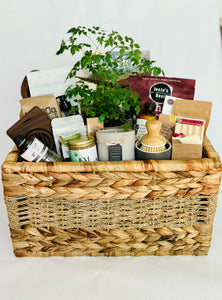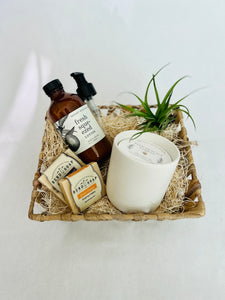 GIFT BOXES
Not in Central Oregon? No problem! Our Gift Boxes are the perfect option for gifts that need to be shipped. Just like our baskets, our boxes are filled with unique, high quality items that are tailored to fit any occasion. These thoughtful, compact gifts come in small and large boxes, making it easy to find the perfect gift for anyone. Fill out the order form below to give us more information on your order!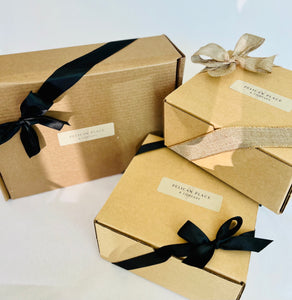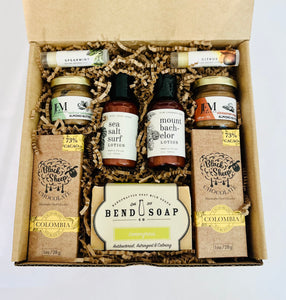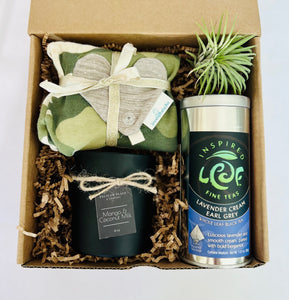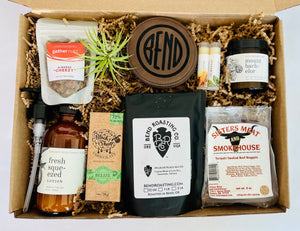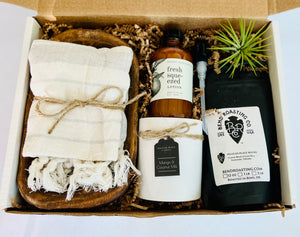 Add a personal notecard!
Add the perfect finishing touch to make your gift even more thoughtful by adding a custom card from you for just $3.00. Simply tell us what you'd like your card to say in the "Personal Note" section below.
Order Now
Let's get your one of a kind gift going!